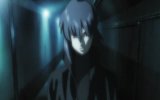 Ghost in The Shell 3 (Kôkaku Kidôtai: Stand Alone Complex Solid State Society / Ghost in The Shell Stand Alone Complex: So)
Animasyon, Bilim Kurgu, Aksiyon, Macera | 108 dk.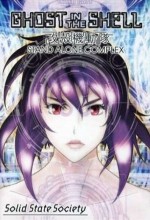 Ghost in The Shell 3 Film Konusu
Yıl MS. 2049. Motoko Kusanagi, 9. Şubeden ayrılalı iki sene olmuştur. Togusa, personel sayısı dikkat çekici boyutta artan takımın yeni lideridir. Genişletilmiş yeni 9. Şube bir dizi karmaşık olayla karşı karşıya kalır ve araştırmalar tüm olayların arkasında Kuklacı adında bir hackerın olduğunu ortaya çıkarır.Bu esnada, dosyayı farklı bir yönde takip eden Batou Motoko ile karşılaşır. Motoko \'Solid State Society\'den uzak dur\' dedikten sonra uzaklaşır. Batou\'nun içine Kuklacının Motoko olabileceğine dair bir şüphe düşer.9. Şubenin yüzleştiyi şaşırtıcı olaylar serisi gitgide ve neredeyse sanatsal bir şekilde birbirine bağlanır. Kuklacı kimdir? Batou\'nun Motoko ile ilişkisinin akıbeti nedir? Dikkatlice planlanmış bu kusursuz suçun arkasındaki tam gerçek nedir ve sonuçları ne olacaktır? Sırlar Solid State Society\'yi sarmaktadır.
Film Resimleri
Yorumlar