The Lost Stooges
Belgesel, Komedi | 55 dk.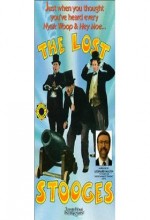 The Lost Stooges Film Konusu
Belgeselde Hollywood'un en büyük stüdyolarından MGM'nin, sesli sinemanın başlangıcından 50'lere kadar yaptığı ve büyük başarı elde ettiği müzikaller anlatılıyor. Filmlerden görüntülerin yanı sıra, ünlü müzikal oyuncularının anlatımı ve sunuculuğuyla, sinema tarihine damgasını vuran bir dönem gözler önüne seriliyor.
Yorumlar