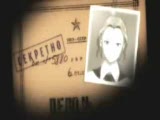 First Squad: The Moment Of Truth (Faasuto Sukuwaddo)
Animasyon, Aksiyon, Dram, Savaş, Tarih | 73 dk.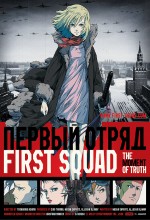 First Squad: The Moment Of Truth Film Konusu
Hikaye, İkinci Dünya Savaşı'nın ilk zamanlarında Doğu Cephesi'nde geçiyor. Üstün güçlere sahip Nadya, Leo, Valya, Zena ve Marat adlı 5 genç, saldırıya geçen Nazi ordusuna karşı savaşan özel bir Sovyet askeri istihbarat biriminde görev yapmaktadırlar. Ancak gençler, 12. yüzyıldan haçlı ordusunu dirilterek yenilmez bir ordu kurmaya ve onları kendi amaçlarına katmaya çalışan bir Schutzstaffel (SS) subayı ile karşı karşıya geleceklerdir.
Film Resimleri
Yorumlar